With over 30 years experience servicing Toowoomba & the Darling Downs, Paul and the team at Paul Collins Roofing have the knowledge and the know how to ensure that your roof keeps the rain off your head!!!
We're the go to guys when it comes to roofing and will work on all roof types, tin, tile, domestic or commercial. We do new roof constructions and roof replacement, we also provide a roof restoration and painting service, install roof ventilation units, new guttering and repair or replace existing guttering.
We're happy to travel and work in Toowoomba, Highfields, Gatton, Dalby, Warwick, Stanthorpe, Kingaroy and all places in between.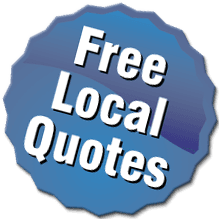 ABOUT US
Paul Collins Roofing is a family roofing business that provides a comprehensive roofing service to the homeowner. Paul Collins has been servicing the Toowoomba area since 1984.
Our vision is to consistently provide customers with efficient, high quality workmanship with a major focus on safety and customer service.
Our company takes pride in the work we provide.
LOOK AFTER YOUR ROOF & KEEP YOU PROPERTY & POSSESSIONS DRY!
If you have discovered roof construction issues due to leaks coming through your ceiling, or more serious damage, please call us immediately. A member of our team will advise you on the best course of action and provide you with a comprehensive quotation. We service Toowoomba, Darling Downs, Western Downs, Lockyer Valley and the Granite Belt.
You mightn't think about your roof very often, but it's important to remember what's under it and what could happen in the event of roof damage. Protect your belongings and the people in your home or commercial building by having your roof regularly inspected. The team at Paul Collins Roofing can inspect and identify any roof wear and tear before it becomes a major problem. We can offer you cost effective solutions that will extend the life of your roof and save you money and further, potential damage in the long run.
PAUL COLLINS ROOFING OFFERS YOU COMPLETE ROOFING SERVICES IN TOOWOOMBA, INCLUDING:
General roof cleaning
Maintenance
Roof restoration
Roof replacement
Fast & reliable repairs
Gutters & downpipes
Asbestos removal
Our professional team will help you find the right roofing solutions for your situation. We can help you extend the life of your roof!